Credit Sense
Your credit score affects so many aspects of your life. We equip you to maximize your borrowing power with a free credit report and updated credit scores, as well as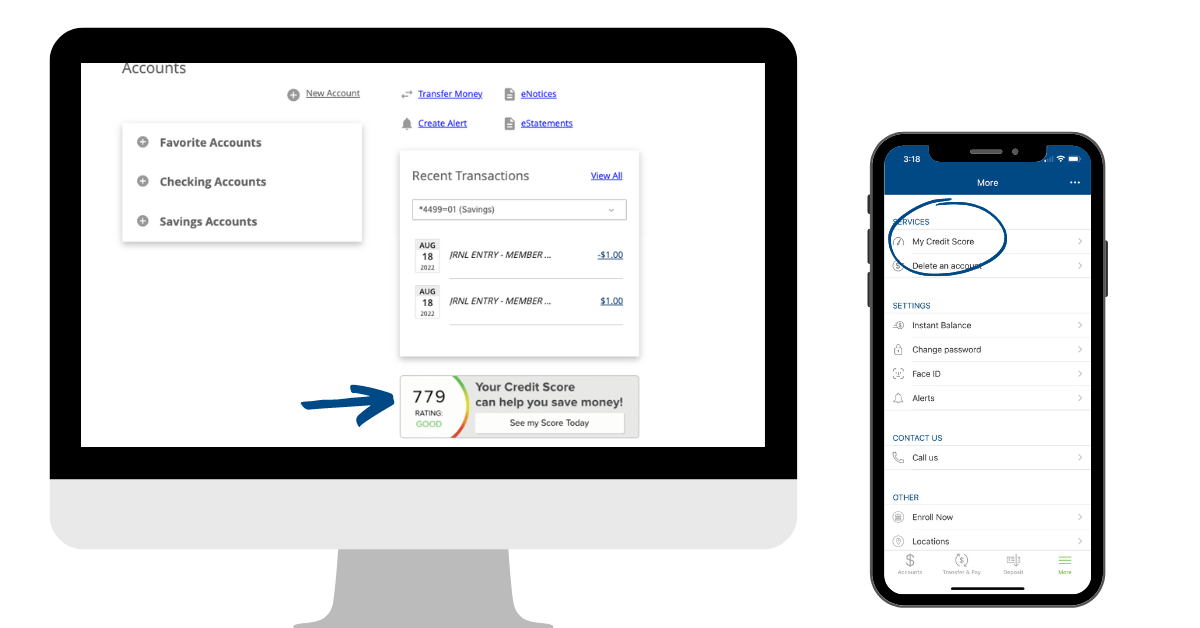 tips to improve and maintain your score and customized loan offers to save you money!
To access this complimentary, valuable resource; enroll through Online or Mobile Banking.  From the home page of Online Banking, look for the image "Get My Credit Score" located under your recent transactions.  From the mobile app, you can enroll and find your score from under the Accounts section, or under "Services" in the "More" section.
Features and Benefits
Free to use and refresh your score daily.
Protect your identity with free credit monitoring and alerts.
Enjoy personalized tips to understand, establish, improve, and maintain your score.
Discover ways to save money and reduce debt.
Find educational articles and videos from financial expert Jean Chatzky.
Available through both Online and Mobile Banking. Secure login and authentication is required.
FAQs
Go to main navigation